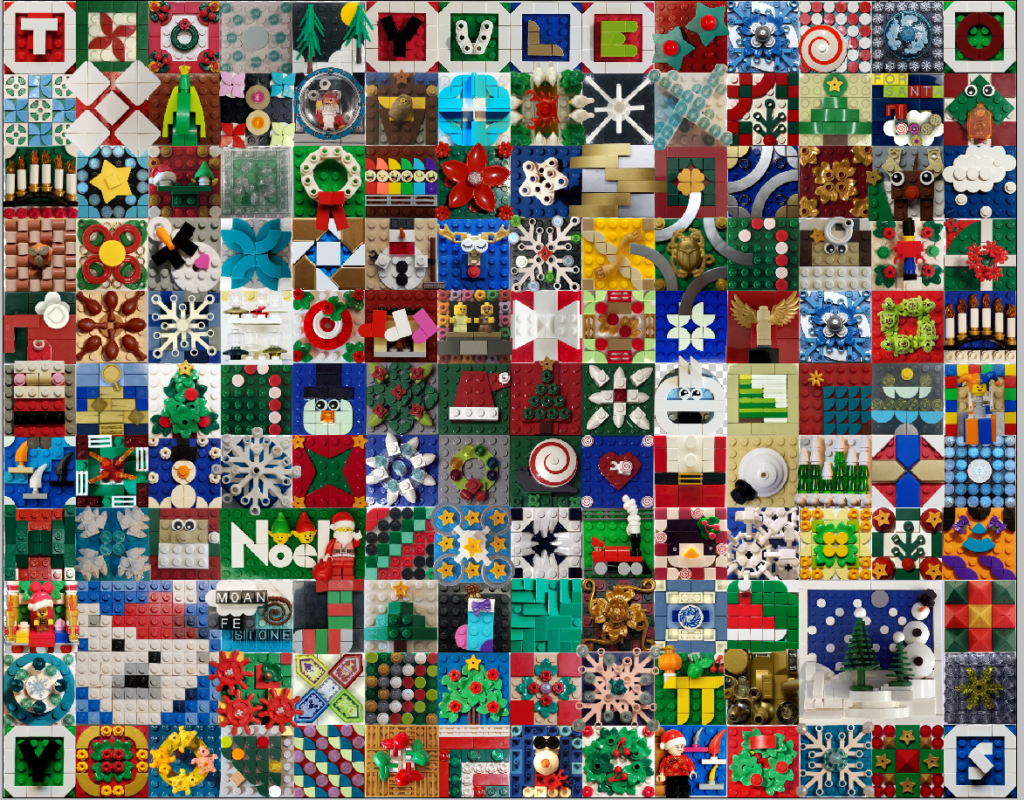 As you might have seen in our social media, here is the Yule Quilt that was created for Brickworld earlier this month. Over 40 members, allies (and family members) from four continents contributed to this quilt. There are two duplicate tiles – can you spot them?
It's time for another quilt! This time we're creating a Rainbow Quilt, and quilt squares are due by January 10. We'll use the quilt at an event in 2021.
Here are the details:
We need quilt squares containing more than 80% of a single color of the rainbow: either red, orange, yellow, green, azure, blue, and purple
Tips:
– Please use a solid white (not textured) background behind it.
– Please photograph from directly overhead. (farther, but zoomed is best for squares with lots of 3D elements)
– Please use good lighting.
– You can submit multiple 6×6 squares into the quilt (they get addictive), just one per form.
The form that's mentioned is the one at this link.
Happy quilting!